Holiday Herbal: Herbal Bath Salts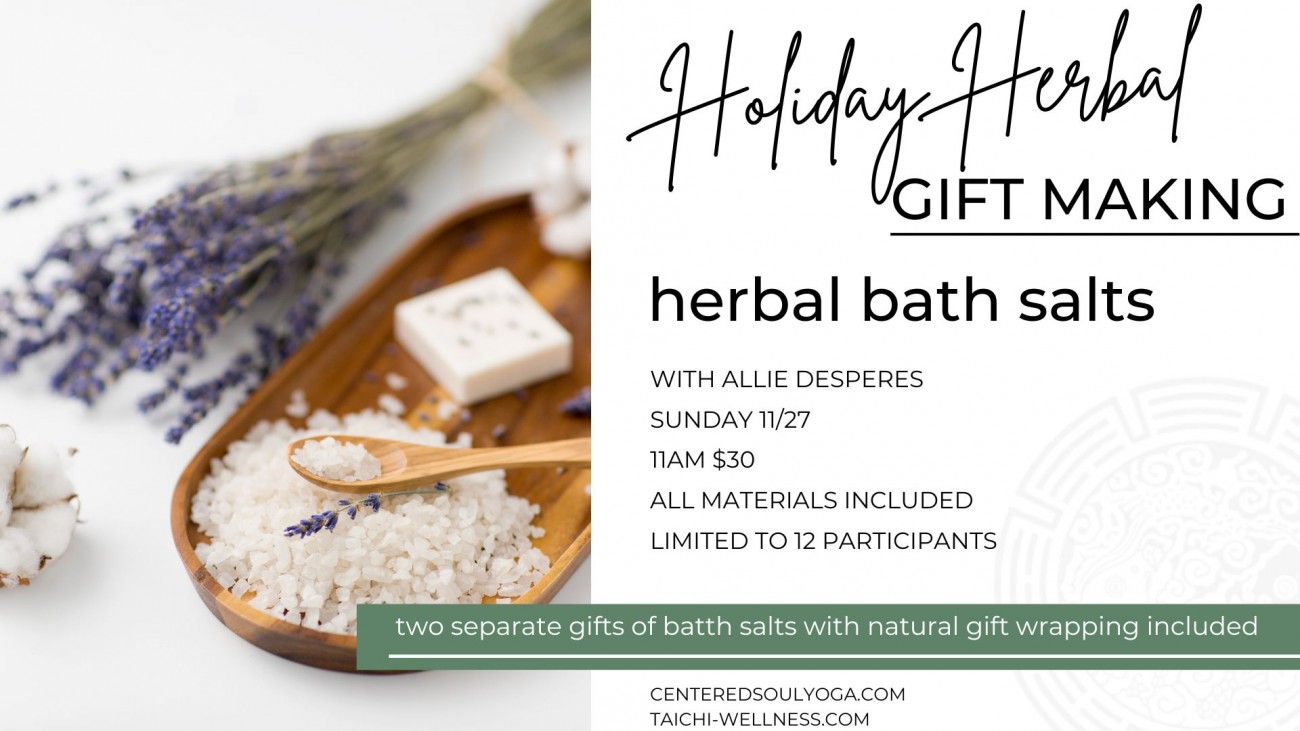 Time:11am
Dates:11/127
Herbal Bath Salts Workshop
11/27 11 am
Handmade gifts are the best, herbal handmade gifts are even better! In this workshop, we will make herbal bath salts! We will learn about different herbs, salts, essential oils, and their medicinal properties, and everyone gets to make their own unique bath salts! These handmade gifts are perfect for mindful gift-giving this holiday season.
You will leave this workshop with two separate gifts of bath salts for your friend or loved one!
In this class, included in all other holiday gift workshops, natural gift wrapping and decorating are included. You will be letting your full herbal creativity shine!
$30