Cacao Womens Circle & Ecstatic Dance Honoring the New Moon in Scorpio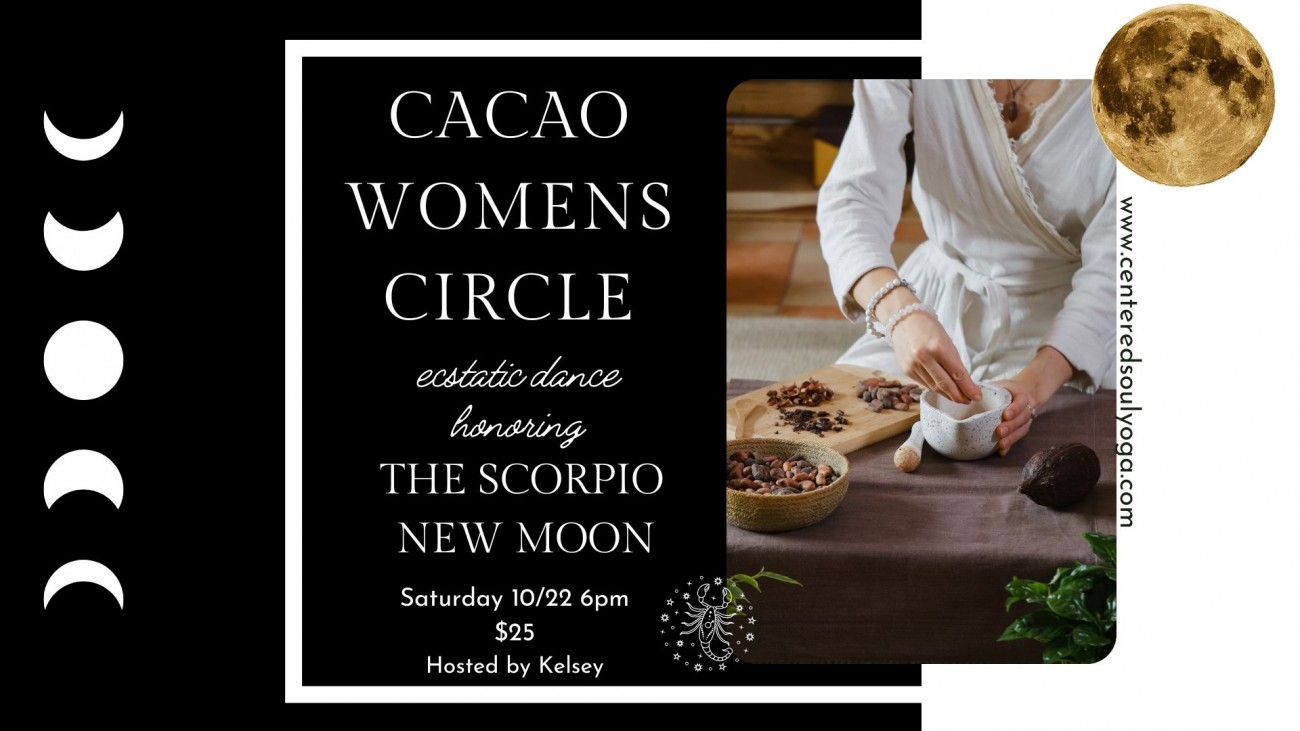 Instructor:Guest Instructor
Time:6-8:30 pm
Dates:Saturday October 22nd
Cacao Women's Circle & Ecstatic Dance Honoring the New Moon in Scorpio:with Kelsey
Saturday, October 22nd 6-8:30pm
Price: $25
Join a group of women as we gather in circle to honor the New Moon in Scorpio and connect with the energies of Scorpio season. A vegan ceremonial cacao drink will be served to support us in connecting with our hearts and opening the heart chakra. Women will have an opportunity to participate in guided meditation, prompted journaling, and group shares to the degree they feel comfortable. Simply listening and observing is also welcome. The evening will close with ecstatic dance - an opportunity to move your body in any way that feels comfortable and natural to you to allow the intentions set at the circle to begin grounding into your being.
Please arrive 10-15 minutes early to settle into the space. The circle will begin promptly at 6pm and will last approximately 2.5 hours. 
Please bring a journal and writing utensil, a mug to receive cacao, water bottle, pillow, and wear cozy layers (blankets are welcome). You are also welcome to bring any sacred objects with you, such as a favorite crystal or photo of loved one, to add to our shared altar space.
Limited to 16 participants